Incoloy Fasteners Manufacturers in India
Incoloy Fasteners Manufacturers in India. Leading suppliers dealers in Mumbai Chennai Bangalore Ludhiana Delhi Coimbatore Pune Rajkot Ahmedabad Kolkata Hyderabad Gujarat and many more places. Sachiya Steel International manufacturing and exporting high quality Incoloy Fasteners worldwide. We are India's largest Bolts Exporter, exporting to more than 85 countries. We are known as Incoloy Fasteners Manufacturers and Exporters due to exporting and manufacturing on a large scale worldwide.
We at Sachiya Steel International manufacture a wide variety of Fasteners. There is a different types of Incoloy fastener used for different needs. Some fasteners are used with each other such as Bolts and Nuts. Our Fasteners are available in different grades, sizes and shapes. Sachiya Steel International manufactures and exports high-quality industrial Incoloy Fasteners. We are Manufacturers Suppliers Exporters of the following Fasteners -Bolts, Nuts, Screws, Washers, Rings, Threaded Rods.
About Incoloy Bolt Fasteners -
A bolt is a form of threaded fastener with an external male thread. Bolts are closely related to screws. People misunderstand the difference between bolts and screws. Bolts are often used to make a bolted joint. This is a combination of the nut applying an axial clamping force and also the shank of the bolt acting as a dowel, pinning the joint against sideways shear forces. For this reason, many bolts have a plain unthreaded shank (called the grip length) as this makes for a better, stronger dowel. The presence of the unthreaded shank has often been given as characteristic of bolts vs. screws, but this is incidental to its use, rather than defining.
About Incoloy Nut Fasteners -
A nut is a type of fastener with a threaded hole. Nuts are almost always used in conjunction with a mating bolt to fasten multiple parts together. The two partners are kept together by a combination of their threads' friction (with slight elastic deformation), a slight stretching of the bolt, and compression of the parts to be held together. Today Hex Nuts are used when a maximum amount of torque and grip is needed for a given size. Sachiya Steel International manufactures and exports high-quality Nuts.

About Incoloy Screws Fasteners -
A screw is a type of fastener, in some ways similar to a bolt, typically made of metal, and characterized by a helical ridge, known as a male external thread. Screws are used to fasten materials by digging in and wedging into a material when turned, while the thread cuts grooves in the fastened material that may help pull fastened materials together and prevent pull-out. There are many screws for a variety of materials; those commonly fastened by screws include sheet metal, wood, and plastic.
About Incoloy Washers Fasteners -
A washer is a thin plate (usually disk-shaped) with a hole (usually in the middle) that is normally used to distribute the load of a threaded fastener, such as a bolt or nut. Other uses are as a spacer, spring washer, wear pad, preload indicating device, locking device, and to reduce vibration (rubber washer). Washers often have an outer diameter (OD) about twice their inner diameter (ID), but this can vary quite widely. Washers are usually made of metal or plastic depending on the use.
About Incoloy Rings Fasteners -
A Ring is a fastener that holds components or assemblies onto a shaft or in a housing/bore when installed - typically in a groove - for one time use only. Once installed, the exposed portion acts as a shoulder which retains the specific component or assembly. Circlips are a type of Rings. Rings are typically made from carbon steel, Incoloy and may feature a variety of finishes for corrosion protection depending on the type of environment in which they are used.
Incoloy Fasteners Rods Manufacturers in India: About Incoloy Threaded Rods Fasteners -
A threaded rod, also known as a stud, is a relatively long rod that is threaded on both ends; the thread may extend along the complete length of the rod. They are designed to be used in tension. Threaded rod in bar stock form is often called all-thread. Threaded Rods are of different types, depending on the use the type is selected. Sachiya International has Fully Threaded Studs, Double Ended Threaded Studs, Zinc Plated Threaded Rods, and Body Studs. Sachiya Steel International is known as Manufacturer Exporter of Incoloy Threaded Rods.
Incoloy Fasteners Manufacturers in India: Industrial Incoloy Fasteners uses -
Incoloy Fasteners for Oil & Gas Industries
Incoloy Fasteners for Petroleum Industries
Incoloy Fasteners for Nuclear Energy Sector
Incoloy Fasteners for Aerospace Industry
Incoloy Fasteners for Defence Industry
We are leading Exporters of Fasteners in more than 85+ Countries worldwide.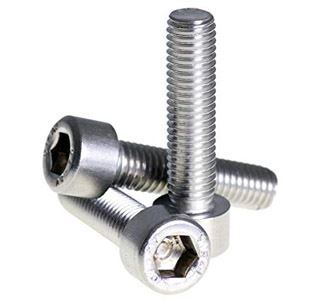 Incoloy Fasteners Manufacturers in India: Fasteners Finishes -
Plain Finish Fasteners: No Coating.
Zinc Plated Fasteners: Coated with Zinc.
Zinc and Chromate Fasteners: Silvery and offers resistant to corrosion.
Zinc and Yellow Chromate Fasteners: Offers better resistant to corrosion.
Hot Dipped Galvanized(HDG) Fasteners: Offers superior resistant to corrosion due to the dipping of Fasteners in the molten zinc.
Client Project Report
| Product supplied | City |
| --- | --- |
| Incoloy Fasteners in Oil Plant | Rajkot, Gujarat |
| All types of Incoloy Fasteners supply | Ahmedabad, Gujarat |
| Incoloy Fasteners | Nagpur, Maharashtra |
| Incoloy Fasteners | New Delhi, Delhi NCR |
Incoloy Fasteners Manufacturers in India: Cities we supply Fasteners to -
Sachiya Steel International is manufacturer supplier of Incoloy fasteners in most of the major Indian cities in more than 20 states. We are leading supplier of Fasteners in Mumbai, Ahmedabad, Ludhiana, Delhi, Rajkot, Pune, Coimbatore, Chennai, Bangalore and many other cities. The complete list of cities we supply our Incoloy Fasteners to is mentioned in the below table.
Fasteners Exporters in Mumbai: Sachiya Steel International Exports Incoloy Fasteners to following countries -
Incoloy Fasteners exporters in Saudi Arabia, Oman, Dubai, UAE, Mexico, Kuwait, Qatar, Iraq and many other countries. Sachiya Steel International has created a brand name for itself in the international market, by exporting large quantities of high-quality Incoloy fasteners.
Sachiya Steel International is Exporter of Bolts Nuts Screws in the following countries -
Saudi Arabia
Oman
Kuwait
Netherlands
Iran
Bahrain
Qatar
UAE
Africa
China
Nigeria
Mexico
Canada
Venezuela
United Kingdom
United States
South Africa
Malaysia
Bangladesh
Turkey
Singapore
Sri Lanka
Australia
Brazil
Additional Information -
Incoloy Bolt Price Range: Rs. 0.50-10 /Piece
Incoloy Nuts Price Range: Rs. 0.30-10 /Piece
Incoloy Screws Price Range: Rs. 0.40-10 /Piece
Incoloy Washers Price Range: Rs. 0.35-10 /Piece
Incoloy Threaded Rods Price Range: Rs. 0.45-10 /Piece
Incoloy Rings Price Range: Rs. 0.50-10 /Piece
Payment Modes: LC(Letter of Credit), TT(Telegraphic Transfer or Wire Transfer), Cheque and others.
Packaging:Incoloy Fasteners are packaged with caution and safety so they reach our clients as good as he would expect.
Port of Dispatch: Mumbai or Kalamboli ports in Maharashtra state of India.
Note: The size, quantity, quality and other details of the Incoloy Fasteners will be written/printed on the packaging of the shipment for convenience.