Pipe Fitting Manufacturers in India
Pipe Fitting manufacturers in India. Leading suppliers dealers in Mumbai Chennai Bangalore Ludhiana Delhi Coimbatore Pune Rajkot Ahmedabad Kolkata Hyderabad Gujarat and many more places. Sachiya Steel International manufacturing and exporting high quality Pipe Fitting worldwide. We are India's largest Pipe Fitting Exporter, exporting to more than 85 countries. We are known as Pipe Fitting Manufacturers and Exporters due to exporting and manufacturing on a large scale worldwide.
We at Sachiya Steel International manufacture a wide variety of Pipe Fitting. There is a different types of pipe fitting used for different needs. Pipe Fittings used in piping work are mainly Elbow, Tee, Reducer, Union, Coupling, Cross, Cap, Nipple, Plug, Bush, Lap Joint, Adapters, O'let, Long Radius Bend, Flanges and Valve. Our Pipe Fitting are available in different grades, sizes and shapes. We are Pipe Fitting Manufacturers in India. Sachiya Steel International manufactures and exports high-quality industrial Pipe Fitting. We are Manufacturers Suppliers Exporters of the following Pipe Fitting -Forged Fittings, Buttweld Fittings, Flanges, Pipes and Tubes, Fasteners.
About Forged Fitting -
Forged Pipe Fittings (Socket Weld and Threaded) are made in accordance to ASME Standards, and are used to connect nominal bore schedule pipes and pipelines. The applications range from chemical, petrochemical, power generation and OEM manufacturing industry as well other applications where vibration, high pressure or extremely corrosive conditions exist. We are Forged Fittings Manufacturers in India. Forged Fittings are generally available in two materials- Carbon steel material and Stainless steel material. Fittings come in a variety of classes and material grades for any application.
About Buttweld Fittings -
Buttweld Fittings comprises of long radius elbow, concentric reducer, eccentric reducers and Tees etc. Buttweld stainless steel and carbon steel fittings are an important part of industrial piping system to change direction, branch off or to mechanically join equipment to the system. We are Buttweld Fittings Manufacturers in India. Buttweld Fittings such as carbon steel and stainless steel offer many advantages compared to threaded and socketweld fittings. The later are only available up to 4-inch nominal size whereas butt weld fittings are available in sizes from ½" to 72".

About Flanges -
The flange is second most used joining method after welding. Flanges are used when joints need dismantling. It Provides flexibility for maintenance. Flange Connects the pipe with various equipment and valves. Breakup flanges are added in the pipeline system if regular maintenance in required during plant operation. We are Flanges Manufacturers in India. A flanged joint is composed of three separate and independent although interrelated components; the flanges, the gaskets, and the bolting; which are assembled by yet another influence, the fitter. Special controls are required in the selection and application of all these elements to attain a joint, which has acceptable leak tightness.
About Pipes and Tubes -
Pipe and Tube are two remarkably similar cylindrical "materials" that are used for a wide variety of applications. People often confuse the two, and the terms are used interchangeably at times, but they do exhibit different characteristics. A tube has higher engineering specifications and manufacturing requirements than a pipe. We are Pipes and Tubes Manufacturers in India. In manufacturing industries, pipe and tube constitute two very different materials. The pipe can be made from various materials including ceramic, glass, plastic and concrete. Tube can be made from plastic, rubber or metal alloys such as stainless steel.
About Fasteners -
Fasteners are universal elements, hardware devices which are utilized for non-permanent linking of at least two items together. Fasteners are a category of mechanical components which are used for fastening connections and therefore are really versatile. We are Fasteners Manufacturers in India. Fasteners can be used in various industries such as Automobile, Petrochemical, pharmaceutical, Oil and gas, Rubber, Food processing, heavy machinery and so on.
Pipe Fitting Manufacturers in India: Industrial Pipe Fitting uses -
Oil & Gas Industries
Chemical / Petrochemical Industries
Food, Beverage, and Dairy Industries
Power Industry
Sanitation Industry
Road & highway construction Industry
Ventilation Industry
Marine & dredging Industry
Irrigation Industry
We are leading Exporters of Pipe Fitting in more than 85+ Countries worldwide.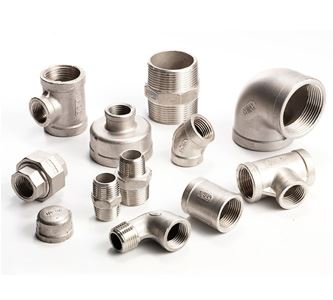 Pipe Fitting Manufacturers in India: Pipe Fitting Finishes -
Stainless Steel Pipe Fitting Manufacturers in India.
Carbon Steel Pipe Fitting Manufacturers in India.
Alloy Steel Pipe Fitting Manufacturers in India.
Nickel Alloy Pipe Fitting Manufacturers in India.
Duplex Steel Pipe Fitting Manufacturers in India.
Titanium Pipe Fitting Manufacturers in India.
Aluminium Pipe Fitting Manufacturers in India.
Client Project Report
| Product supplied | City |
| --- | --- |
| Pipe Fitting in Oil Plant | Rajkot, Gujarat |
| All types of Pipe Fitting supply | Ahmedabad, Gujarat |
| Stainless Steel Pipe Fitting | Nagpur, Maharashtra |
| Carbon Steel Pipe Fitting | New Delhi, Delhi NCR |
Pipe Fitting Manufacturers in India: Cities we supply Pipe Fitting to -
Sachiya Steel International is manufacturer supplier of Pipe Fitting in most of the major Indian cities in more than 20 states. We are leading supplier of Pipe Fitting in Mumbai, Ahmedabad, Ludhiana, Delhi, Rajkot, Pune, Coimbatore, Chennai, Bangalore and many other cities. The complete list of cities we supply our Pipe Fitting to is mentioned in the below table.
Pipe Fitting Exporters in Mumbai: Sachiya Steel International Exports Pipe Fitting to following countries -
Pipe Fitting exporters in Saudi Arabia, Oman, Dubai, UAE, Mexico, Kuwait, Qatar, Iraq and many other countries. Sachiya Steel International has created a brand name for itself in the international market, by exporting large quantities of high-quality Pipe Fitting.
Sachiya Steel International is Exporter of Bolts Nuts Screws in the following countries -
Saudi Arabia
Oman
Kuwait
Netherlands
Iran
Bahrain
Qatar
UAE
Africa
China
Nigeria
Mexico
Canada
Venezuela
United Kingdom
United States
South Africa
Malaysia
Bangladesh
Turkey
Singapore
Sri Lanka
Australia
Brazil
Additional Information -
Forged Fittings Price Range: Rs. 50-100 /Piece
Buttweld Fittings Price Range: Rs. 100-200 /Piece
Flanges Price Range: Rs. 150-250 /Piece
Pipes and Tubes Price Range: Rs. 225-320 /Piece
Fasteners Price Range: Rs. 180-280 /Piece
Payment Modes: LC(Letter of Credit), TT(Telegraphic Transfer or Wire Transfer), Cheque and others.
Packaging: Pipe Fitting are packaged with caution and safety so they reach our clients as good as he would expect.
Port of Dispatch: Mumbai or Kalamboli ports in Maharashtra state of India.
Note: The size, quantity, quality and other details of the Pipe Fitting will be written/printed on the packaging of the shipment for convenience.